Perfekt Caravan Parking
Perfekt Caravan Parking started working on 2007, although his owner is the old director from the Tip Top parking site that used to be in Verges and closed down. Due to a change between the associates, the registered name changed to PCP and the installations are the same in Verges. The parking site is about 19 km from camping Emporda.
The company has space to store inside and outside. The prices for Perfekt Caravan Parking include insurance for the caravan, cleaning the outside and maintenance of the tires. Two transports are included in the price, from the parking to the camping, and back. The Perfekt Caravan Parking is open all year long, although the opening hours in the winter are limited, so we recommend you call in advance before you go there.
Perfekt Caravan Parking's prices for 2021
| 2022 | Exterior | Interior |
| --- | --- | --- |
| Price per year | 320 € | <6,50m….520 € 6,51m-8m….570 € >8m…..620 € |
| Price per month | 32 € | – |
VAT included. Insurance and two transports included.
Camping Emporda is not responsible for the services offered by this company. Prices are for guidance, we recommend to always check the prices in the offices of Perfekt Caravan parking or their website.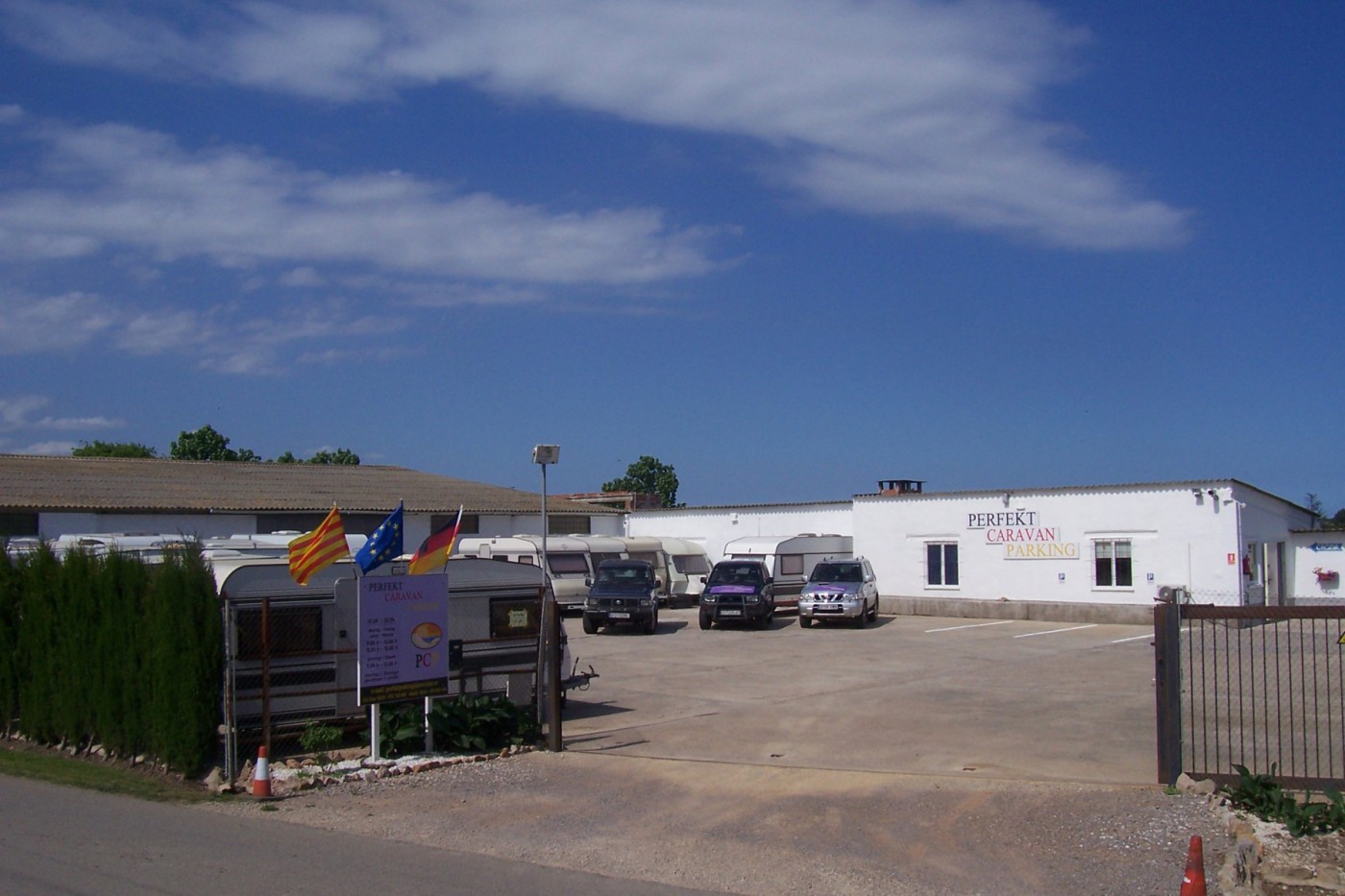 Perfekt Caravan Parking's contact number (0034) 649 92 20 39
E-mail: perfektparking@movistar.es
Address: Perfekt Caravan Parking C/ Disseminat 6, Mas Fuster 17142 Verges (Gerona)